<![if !vml]>
<![endif]>
"This murder may have been more than a story about a burglary gone wrong, or a lover's quarrel, it may have been about money, power, control and image. Powerful stuff."
3rd Edition
This book is dedicated to my mother-in-law,
 Ethel Elizabeth (Strickler) Irwin
who everyone knew as "Betty Irwin" and who, while on her death-bed in November 2000, promised her daughter Sylvia that after she passed she would find out who murdered Joan Dole and let her know.
Murder In The Mayacamas
Copyright © 2018 Bill Wink
Publisher:
Bill Wink
P.O. Box 814
Middletown, CA 95461
All rights reserved. No part of this book may be reproduced, modified, rewritten, stored in a retrieval system, or transferred in any form, by any means, including mechanical, electric, photocopying, recording or otherwise, without the express prior written permission of the publisher.
Any references to historical events, real people, or real places are used fictitiously. Names, characters, and places are products of the author's imagination.
PRINTED IN THE UNITED STATES OF AMERICA
First printing, 2018
3rd Edition
© 2021
Library of Congress Control Number: 00000000000
Other Books By This Author:
THE INDIVIDUALIST – Lifting The Fog Of Confusion
TREASON – The Companion Book
GUENOC RANCH & The days of the flying-mule shoe
CINNABAR – The story of the murders at Camper's Retreat
ENGLISH – The story of the English family from Middletown, CA
FIRE – Middletown's history of Fire
THEY LEFT THEIR MARK ON SOUTH LAKE COUNTY
To Read More of Bill Wink log on-to
www.socminco.com
CONTENTS:
Foreword

Introduction

A problem

Acquittal

The Fiancé

Another Angle

Shady Grove and the Mob

Rigor and Red Wine

Epilogue

Addendum

Documents

Credits

5

6

10

21

30

38

45

54

62

66

72

76
FOREWORD
August 21, 2018
Dear Readers -
Over 50 years have passed since this unforgettable crime, and many local folks still have their own ideas of who might have been involved and how it could have happened.
An unexpected phone call from the Runaway Girl made me realize once again that the story of the Joan Hamann Dole murder is fascinating and wants to be told.
When I reached out to Bill to ask if he remembered the two High School transfer boys, he was intrigued and immediately began searching for answers.  It is lucky for all of us that the students from 1966-67 still have very good memories.
Bill has put together a plausible reason for this crime.  The hardest thing to figure in a story like this one is motive.   We know how Joan was killed, but we also want to know why.   When you take passion out of the picture and look at the crime as a mob-related business transaction, this theory becomes highly compelling.
I discovered that Bill is a dedicated and thorough researcher, and I am grateful for some very interesting details that he has added to the Joan Dole story.
Enjoy the tale.
Warmest Regards,
Sandra Hoberg Fox
INTRODUCTION
Sandra Hoberg Fox has been sleuthing the murder of Joan Dole for several years. This fact became so well known, that sometime back, a cousin of John Dole's, Joan's ex, from Maine, made contact with Sandra both by phone and email. She, the cousin, willingly relayed information about the Dole family. Some of the information she shared was of Joan's stay at the Silver Hill rehabilitation hospital in Connecticut. She also shared that an author named Stephen Birmingham, who had been a lifelong friend of John's, had written a book titled "The Towers Of Love" and that Stephen had told her, the cousin, it was loosely based on the two boy's childhood.
This book told me a lot. However, if the story, "The Towers Of Love" is about Stephen's and John's younger years,  Stephen's character in the book has to be a girl named Edrita, as the main characters are; Hugh and Edrita. In the story, Edrita pursues Hugh at an older age after they both are married and she tries to lure him into a sexual encounter.
And then to add a "hmm" to  this situation, Stephen Birmingham, according to his obituary, spent the last 42 years of his life with his partner, a man named Dr. Carroll Edward Lahniers.
Stephen, had in fact, been married once to a woman named Janet Tillson that ended in divorce in 1974. But not before the couple had three children.
The main character in this book is Hugh Carey. It is obvious, if this story depicts John and Stephen's younger years, this story is mostly about John (Hugh) and less about Stephen.
The story is set in Connecticut where John Dole lived as a child.
The life of the character Hugh and the real life of John Luther Dole Jr. are as parallel as railroad tracks, starting with the fact that both John in real life and Hugh the character were victims of polio as children. Both were mobile but suffered walking issues. Each lived in a castle. They both had a brother and sister. John, in real life, and Hugh, the character, both lost brothers at age 14 from a soccer accident. Both Hugh, in the story, and John in real life, had a younger sister. Both in the story and in the real life of the sisters their mothers tried to arrange their marriages. Hugh's sister committed suicide and John's sister left and moved to Montana where she married who she wanted. Both pregnant. Both John's and Hugh's mothers had an unmarried younger sister and both had fathers who were in the background. Both John and Hugh made California their future home after escaping. Then there is the real and depicted fact that the wealth in the family came mostly from the 'mother's' side.
With all of this then comes the "a-ha" moment. The mother. The mother of John Dole's character in the book is the diabolical person who manipulates all the other characters in the story. So once you see the parallels to John's life in this story and then place the mother in the book into John's real life you will go; oh, I get it.
Joan Dole was a problem that needed to be dealt with.
Here are some reviews of Stephen's book:
<![if !supportLists]>· <![endif]>Hugh Carey comes home after dissolving his partnership in the advertising business and his marriage to Anne. Home is the castle in Connecticut, a local landmark built by his grandfather, where his parents and his younger sister, Pansy, are in residence, and his return coincides with that of Edrita Everett, the girl he had once loved who is ready to renew the romance. Youthful memories invade the present and help to create the illusion that very little has changed. Sandy, his mother (""the most effective woman since Lady Macbeth""-a later judgment) is still capricious, charming and amusing. But in the days to follow Hugh, perhaps too nice to have wondered or doubted before, cannot escape the realization of her crippling influence on his life, her interference now- in Pansy's- which results in Pansy's suicide, and the ruinous effects of her love which is closer to hate. Hugh, after a last scene and some terrible truth telling, is finally free of her enfeebling effects and leaves.
<![if !supportLists]>· <![endif]>Escape From Mom; THE TOWERS OF LOVE By Stephen Birmingham. 309 pp. Boston: Little, Brown & Co. $4.95. NYT - A TALENTED young novelist, Stephen Birmingham, has a lot going for him in his third book. His central figure, a sensitive, idealize young man, is the victim of a neurotically possessive mother whose selfish insecurity is disguised as unqualified love.
<![if !supportLists]>· <![endif]>The Towers of Love is a suspenseful family drama set among the well-to-do schemers of a Connecticut suburb. When Hugh Carey moves home to take stock of his failing marriage, he is reunited with Edrita Everett Smith, the girl next door who got away. But his cold, manipulative and fascinating mother Sandy has never liked Edrita, and she is not about to let Hugh out of her grasp now. Amazon
And so now we must begin asking the questions about who and why did someone murder our victim, Joan Dole?
To tell this story, I will use reported testimony from the trial of David Dean Wilson, information received from Sandra Fox and in-depth research done by me which includes the story "The Towers Of Love". And based on those facts, along with some educated assumptions, I will weave possible scenarios. Then I will let the reader decide who they think is responsible for the death of Joan Dole?
NOW
Chapter One
A "Problem"
In a small resort community, in the Mayacamas Mountains of northern California, on a stormy Sunday, the 20th of November 1966, sometime in the early morning hours, a voluptuous, 35-year-old, blonde,  divorcee was murdered in her bed as she slept. She was shot 5 times with a 32-caliber pistol at close range. Twice in the head; once in front of the right ear and the other through the right jaw, once in each breast in the areola at the nipple line and once in the abdomen, center to her breasts and slightly below, which passed through her heart. With her head turned to the left, the bullet entry points roughly made up the shape of a cross.
If killing this woman was the only goal of the murderer, then the 2 shots to the head would have done the job. But even someone who is not a criminologist could see the bullet's entry patterns were intentional and were left as a message for the living to find.
Her body was found by her fiancé around noon Sunday when he went to her home to check on her as she was not answering his phone calls. He had just left her alive around 5:30 a.m. that morning, after spending the night with her, now, she was dead and on display in her bed.
After seeing her body, lying still in the bed, blood on her face and torso, and displayed in an un-natural pose, he rightly assumed she was dead. He immediately summoned law enforcement.
This was the third time, in just this one month, that law enforcement had been summoned to this home; once on the 9th of November and then again on the 18th for burglaries and now this time on the 20th for murder.
Sadly, our murder victim had been the victim of a burglary before coming to Middletown. In 1962, while living in an apartment in New York City, at 36 Gramercy Park, and working for the New Yorker Magazine, her apartment door had been taken off its hinges and her home had been burglarized.
After the near back to back burglaries, those who cared for Joan, being very concerned for her safety, peace of mind and well-being, were offering to stay with her and secure her doors and windows. Also offering to devise booby traps, and too, her father gave her an old 38 caliber pistol, which sadly, when she needed it, still lay on the nightstand next to her bed, unused.
As for the burglaries, very little was ever disturbed and in the beginning, it appeared only some cigarettes had been taken. Her sweaters had been disturbed but none were found to be missing at that time. Access was gained the first time by breaking a window. The second time was by using a ladder found on the premises and entering through an elevated screen sleeping porch. The burglar then gained access by ripping some screening loose, crawling through and then breaking a different window and entering the home.
The 9th of November was a Wednesday, the 18th a Friday, both work days for our victim who was employed by the State of California's Division of Forestry and Fire Protection. Each time her home was burglarized, it was while she was at work.
Besides broken windows and a ripped screen, very little other evidence was found after the burglaries that would indicate who the burglar was or really what they sought. There were muddy footprints found after the 18th and a filtered Camel cigarette butt was found in the toilet but it seemed nothing of value was ever bothered.
When law enforcement officially described the murder scene, they said her body was in an un-natural position, near the edge of the bed, the body lying on its left side, left arm lapped over right arm, covers wedged between. Her back was facing into the room and her front was facing a windowed wall.
Found as described, it was obvious that her body had been rearranged because, as she lay, her arms would have been in the way of the firing line and they were not injured.
Based on; the bodies position, (near the left side of the bed laying on the left body side) the bullet entry wounds and where the spent bullets lay, the shooter was either in the bed with her or was standing on the left side of the bed which faced the open room. Then based on the location of the spent bullets, if the shooter was in bed with the victim, the shooter would have to have shot with their left hand. (The fiancé was right handed.) If standing on the left side of the bed, the body would have to have been moved around during and after the shooting.
This law enforcement jurisdiction belonged to the county Sheriff, so, the officers on scene were Deputy Sheriffs. This County was not a wealthy County, had limited resources and did not attract highly experienced, highly skilled officers to do the job. Investigating homicides was not something that should have been left up to unskilled, inexperienced officers, but it was.
The setting where the murder took place was part of an old summer resort area, nestled in a box canyon in the Mayacamas, that had been founded in the late 1800s. The house had been a summer cabin that was converted to accommodate full-time residency and was placed along a year-round, spring fed creek. This all set in tall pines, firs, oaks, madrones and dogwood. Then growing along the creek were wild blackberries and huge fan ferns. Foard Road was very serene but very secluded as well.
The murder victim was Joan Margaret (Hamann) Dole, the only child of Hugo and Juanita Hamann of Middletown. Their home was just over 4 miles east of their daughter's home on Foard Road.
Joan had made her parents very proud. She attended and graduated from Stanford University and while there had attracted the attention of John Luther Dole Jr., who asked her to marry him and she said yes.
Joan was born April 24th, 1931, in San Jose, Santa Clara county, California. She grew to be a striking blonde, 5 feet 9 inches tall, very shapely who was well-endowed, with a petite waist, long fingers, pretty smile and charming personality. The men lusted after her and she knew how to garner their attention, good or bad.
In May of 1952, the Hamanns were living and working in Los Altos, California and Joan was a senior at Stanford. Here, they announced the engagement of their daughter Joan to John L Dole Jr. (After their retirement in 1958, the Hamanns moved to family owned property in Middletown.)
Joan and John were married February 7th, 1953 at 4 p.m. in the First Congregational Church of Palo Alto, CA. They sailed away on their honeymoon, to Honolulu, Hawaii, and then after returning, resided in Chicago where John's family lived.
John Luther Dole Jr. was from an old Chicago aristocratic family that had money, prestige, social status and power. Some of this was inherited from his father's side but most was from his mother's side of the family. For instance, the castle John lived in while growing up, was owned by his mother's family.
John was born Sep 14th, 1927 and contracted polio in 1930, which left him without full use of his legs. In the early years, it was only because of his mother's determination and drive that John recovered to the point he did. His mother, the matriarch, doted over him as long as he would allow it, influencing his decisions, guiding his actions, picking his potential wife, always protecting her son John by warding off any perceived negative influence, real or imagined. Suffocating him with her adoration and overzealous protection and always preaching to him the Dole motto; that image was everything.
John's mother, Barbara's motives, regarding how she doted over him, become easier to accept after  we learn about the loss of John's older brother, at age 14. Wirth Dunham Dole was born two years before John, on April 22, 1925, and he died March 20, 1940, at Chicago's Presbyterian hospital after having surgery for a shoulder injury received while playing soccer. A sad, unexpected event that would have tremendous impact on any mother.
John and Joan settled into their apartment in Chicago, on Lakeshore Drive, that overlooked Lake Michigan. While John went to work, working at the family business as Vice President, Secretary and General Manager of the Dole Valve Company, manufacturers of metal products,  Joan did what wives of the Chicago socialites do, she attends social events.
Joan began drinking more than she should and the three martini social lunches and her flirtations with other men soon became an issue of "image" for the matriarch of the Dole family. Pressure was applied on John and soon Joan would find herself in Connecticut at Silver Hill hospital being treated for substance abuse. Whether the excessive drinking was the result of having more than one miscarriage, or, the miscarriages were the result of excessive drinking, only Joan could answer that question, but this result; drying out at Silver Hill, was not one Joan liked or appreciated.
Joan was indeed not happy and resented the interference into her marriage by John's mother, Barbara. Joan began thinking John was not only physically handicapped but was also unable to stand on his own two feet when it came to dealing with his interfering, overbearing mother.
In March of 1959, Joan, John and John's parents took a cruise to San Juan, Puerto Rico together. The Captain of the ship took notice of Joan and she noticed that he noticed. The flirtations started, the drinks flowed and John's mother fumed.
Once again John was reminded of who he was, and the 'image', and once again John and Joan quarreled. But this time, the results were more than just anger and hurt feelings.  This time, the wounds inflicted would have long term effects, as later, Joan's would become infected and fester with serious questions about John's loyalty and to whom that loyalty was devoted.
Joan left John and his mother behind and moved to New York City securing a job with the New Yorker magazine.
On January first 1960, Joan was once again on the ship headed to San Juan, Puerto Rico, but this time, without John.
John was heartbroken and opined to his mother about how badly he needed Joan back, but not only was Joan glad she was rid of Barbara, but Barbara was equally as glad to be rid of Joan.
There was no consoling John though and he followed Joan to New York chasing after her, much to the chagrin of his mother, but he soon returned home, despondent and defeated, just as Barbara had hoped.
Joan divorced John that summer.
In 1961 Joan's address was still New York and in July of that year, Joan once again took a trip to San Juan, Puerto Rico to be with the Captain of the ship.
Joan moved back to California in September of 1962 after the burglary of her Gramercy Park apartment.  That event had made her feel so vulnerable she needed to get away from the big city, New York style, environment and feel secure again surrounded by those she loved, her parents and family.
In Chicago, Barbara, still doting, had a young woman in mind she wanted John to pursue, named Harriet Rathbone Wood, and in December of 1962, John and Harriet's engagement was announced by Harriet's parents, Mr. and Mrs. George Robertson Wood and on February 15, 1963, they were married. However, this arranged romance and marriage was not made in heaven and soon the marriage was annulled.
John was still fiercely in love with Joan and was beginning to resent his mother's constant interference in his life.
Barbara hated Joan for the embarrassment she brought to the family, what she had mentally done to her son, and now, in the pit of her stomach, she could feel her grasp on John slipping as he continued to be devastated by the loss of Joan.
Joan was a problem for Barbara that needed to be dealt with.
Acquittal
The first Deputy on the murder scene was a personal friend of both the victim and her fiancé. He couldn't handle the fact that Joan was left so lewdly displayed, sprawled out with one leg off the bed, murdered in a manner that violated her individual humanity, leaving her lifeless body to display the psychotic message left by the perpetrator. So he placed her leg back on the bed, then partially covered her, polluting the crime scene from the get go. (Did he also move her arms? The description of the scene said "left arm lapped over right arm, covers wedged between." If so, we have no idea how she was laying before the scene was compromised.) Also, he, the Deputy, never officially questioned or searched the fiancé, or his car, never did a paraffin test for gun-shot-residue, he just accepted the fiancé's account of what happened.
Even as other Deputies arrived on scene, not one of them officially questioned the fiancé, or searched his car or person, even allowing him to leave the scene of the murder, with the excuse of worrying about  boiling pots of lead at the newspaper. The scene was not officially two hours old yet and the last person they knew of to see the victim alive, the fiancé, was allowed to leave without questioning.
By 2 p.m. the body was being removed from the scene by the mortician who noticed the mattress was still warm after the body was removed.
Although it was storming heavily outside, there were no tracks. No footprints, mud or water left on the floor. However, no one checked the ladder rungs to see if they were muddy. Somebody got in somehow but left no tracks? There were tracks two days before after the burglary, but no tracks on this day? Maybe the killer was already inside the house? How about when the fiancé returned and entered the house, no tracks?
During the search of the bedroom, a spent 38 caliber shell casing was found under the bed. That's it.
Probably the worst investigative errors were; the pathologist was not instructed to determine the exact time of death and he did not. And unbelievably the only blood sample was put in a bottle that was contaminated with formaldehyde, and then too, the sample was mis-handled by forensics.
The only thing law enforcement had to work with was, knowledge of two prior burglaries, a spent 38 caliber shell casing, and they were waiting on forensic tests from a polluted blood sample and from tissue samples, an autopsy report and a forensics crime scene report, from a compromised crime scene.
The Sheriff's Office started to work building a full profile of the victim and all those people who had become part of her life, after she had moved back home to California. Interviewing and taking statements from all of them, this time including the fiancé.
Means, motive and opportunity are what the District Attorney will seek in order to bring someone to trial, and then try to prove it.
Did they have the means? Did they have a motive? Did they have the opportunity?
Lake county will need to depend on other agencies and professionals to help with all of the forensic matters in this case.
Ten months after the murder, a 24-year-old man in Napa county was arrested as a suspect in the murder of Joan. He soon admitted to the two burglaries of the 9th and the 18th, of stealing two packs of cigarettes and a sweater, but denied having anything to do with the murder, of ever knowing or meeting Joan Dole and entering her home on the 20th.
All of his friends, fellow workers, associates and family were interrogated as law enforcement tried to establish who he was and his time-line the day of the murder. 
Lake county's District Attorney prepared to go to trial, as the search for the murder weapon was still on going.
The suspect would have been 23 years old in November of 1966, was a meter reader for the electric utility company, and Joan's meter was part of his route.
The District Attorney was sure he had his murderer. The suspect was indicted by the grand jury and charged with a third burglary and the murder of Joan Margaret Dole. Now the DA must prove it to a jury.
No longer a suspect, but now a defendant, his admission to the burglaries, possession of one of Joan's sweaters, and an empty 38 caliber shell casing, found under the victim's bed and that could be traced back to the defendant, was what the county of Lake's District Attorney had as evidence of the defendant's guilt. Plus, a supposed admission of guilt, while being interviewed by a single interviewer with no one else present in the room at the time. That admission was inevitably inadmissible in court for several reasons, one being, the relatively new Miranda Warning Law.
The concept of "Miranda rights" was enshrined in U.S. law following the 1966 Miranda v. Arizona Supreme Court decision, which requires law enforcement to inform a person under arrest of their 4th and 5th amendment rights before questioning, as stated in the U. S. Constitution, of which one of those is the right to remain silent.
What was the motive for this man to commit this murder, why the placement of the bullets into the victim's body, and why leave her on display? A 23-year-old utility meter reader does that? Why?
The FBI states that, on average, household burglaries ending in homicide made up only 0.004% of all burglaries during the period they studied, 2003-2007, meaning, it is highly unusual for a burglary to involve a homicide. Even though this homicide we are talking about happened 40 years prior to the FBI study, one would think the study would still reflect statistics relevant to that time.
April 18, 1968, the trial of the defendant, David Wilson, began.
Trial testimony stated that the two bullets that were shot into her head, exited through the same hole in the back of her head behind her left ear. These bullets were recovered from the mattress. The three torso bullets remained in her body and were gathered within a four-inch area near her left shoulder blade.
The Lake county District Attorney's pathologist testified that the murderer stood in the same position on the left side of the bed and fired all five shots. (The right side of the bed was against a windowed wall.) He further testified; the victim was 5' 6" tall and weighed 135 pounds, (?) that the food in her stomach was nearly all digested, that it had been 4-6 hours since eating, 8 at most, that vaginal smears showed no sign of sexual intercourse, but he did not comb the pubic hair, as one would if the act of sexual intercourse was vastly important to the case, and no one told him it was. (Wonder what he thought his job was? Certainly he must not have thought his job was to help solve a murder.)
The FBI confirmed in testimony, that none of the bullets could have been fired from more than 4 inches from the body and that one was fired so close that the heat blast melted the synthetic edging on the blanket.
The FBI chemist, from Washington D. C., testified that there were semen stains on the two blankets, the quilt and mattress pad, however, there were none on the bottom and top sheets, pillow case or nightgown.
Defense's criminologist testified; that the victim's body had been moved several times between the five shots, one or both legs were moved, her head was moved, and her arms would have been in the way of firing line as they lay. He also testified the shots were not random and not fired by a person in flight.
The mortician testified; he could feel warmth on the bed when they removed the body around 2 p.m., and that by 2:30 p.m., the body was in complete rigor.
The perpetrator of this murder, was not in any hurry to flee the scene of the crime, as described in the testimony of the defense criminologist. So then, this was not a burglary gone horribly wrong where the burglar killed the occupant in panic and fled the scene, this was a time-consuming murder that was intended to leave a message. Yet the man on trial for this time-consuming, message laden murder was a burglar who had no record of violence, no history of perversion, nor was he ever suspected of burglarizing any place that was occupied. His history showed he seemed to always commit crimes of opportunity and to now commit murder would have been a huge leap for him and then on top of that, he was supposed to make that huge leap without any motive.
Means, yes. During testimony it was shown that the defendant owned guns, however, the prosecution could never produce the murder weapon. And we know the defendant was a utility meter reader whose area of responsibility included the victim's home, so he was familiar with and had a way to get to the scene and a means to commit the crime.
But it was extremely doubtful that he had opportunity.
It was testified to that the victim died no later than 8 a.m., that it takes 50–60 minutes, normally, for the defendant's commute from Calistoga to his place of employment in Clearlake Highlands, that it was storming the day of the murder, that he checked in at the office as usual and that he left Calistoga between 7 & 7:30 a.m. November 20, 1966. This testimony makes it extremely questionable, and nearly impossible, that the defendant could have driven to work, then back to the victim's house, and committed the time consuming murder, as testified to, all by 8 a.m., which is the latest the victim could have died.
Means, motive and opportunity, one out of three is what the DA presented to the jury, and for that reason, it took the jury only 3 hours and 40 minutes to acquit the defendant of the murder charge and the third burglary charge.
But here is the baffling part; the Lake County DA stated, after the jury rendered their finding, that as far as he was concerned this case was closed and he planned no further investigation into the November 20, 1966 slaying of the attractive 35-year-old divorcee. He was convinced he had tried the guilty man, but the jury just didn't see it that way.
Whoa!
David Wilson is found not guilty of murdering Joan Dole and now no one else will be sought after to answer for her murder? Seems unbelievable. In fact, before the trial ended, more than just the jury were convinced the defendant was not guilty, the local citizens were also convinced Wilson was not guilty.
So, who committed this murder in the Mayacamas? Will we ever know?
The Fiancé
Before Joan's death, during the month of July, 1966, John Dole followed Joan to California and found employment in Marin county, working for the county planning department.
Barbara Dole was livid that she had lost control of her son to that drunken-harlot in California but John was trying to win Joan back. He desperately loved and needed her. He reached out to her at her new home in Anderson Springs, asking her to join him for dinner in Tiberon. Joan agreed and they met for dinner, however, Joan could not forget that John had betrayed her, in favor of his mother. Outwardly, she told him she was getting married to a newspaper publisher and they planned on getting married the day after the coming Christmas, at the time, knowing full well what that statement would do to John's hopes. John's heart stopped, momentarily. This was not how he had hoped things would go. He couldn't go home, a crushed and broken man and let his mother see him fail again, so at that moment, he decided California would be his new home, forever and he would never give up on trying to win Joan back, ever. When Barbara learned of this new development, it just confirmed in her mind, that the only reason her son John was not coming home to his mommy was that woman in heat in California, Joan.
Somebody wanted Joan Margaret Dole dead and not just dead but killed in a manner that would leave behind a message, and nobody, other than those who supported the Lake county DA, believed it was David Wilson.
However, there is still one person who had means, motive and opportunity, the victim's fiancé. But the Sheriff's office made no effort to investigate him from the beginning, never even inspecting his hand gun to see if it could be the murder weapon, just accepting his version of events leading up to and after the murder.
On the evening before Joan's murder, upon arriving at her home in Anderson Springs, her fiancé checked the premises and then they entered her home for the rest of the evening. Her fiancé remained with her that entire night until 5:30 a.m., the day of her murder.
They spent the first part of the evening visiting, smoking cigarettes and drinking red wine, then they started preparing a chicken dinner around 10:30 p.m., they finally sat down to dinner around midnight. After dinner, they retired for the night leaving on one light in the living room.
The fiancé testified, during Wilson's trial, that they had had sexual intercourse just prior to his leaving at 5:30 a.m. the morning of the 20th.
It was established during the trial that the now 48-year-old 4-time divorced fiancé, was an extremely jealous man, this came from testimony given by the victim's mother and others. That there had been many quarrels regarding the victim's friendships with other men, of particular issue were her lunch time showers at an old boyfriend's home, her meeting with her ex-husband for dinner, her fling with a sea captain and his audio tapes she harbored taped to the bottom of her dresser drawer. About how she wore her clothes in such a manner that it accentuated her attributes and about a black swim suit the victim planned to take on the honeymoon, that the fiancé said he would tear up if she did. Some of these quarrels lasted days, even on occasion, preventing Joan from going to work. There was also testimony about the victim having bruised arms. However, the fiancé vehemently denied of ever laying a hand on "Joannie" in anger, or in any way physically hurting or bruising her.
The fiancé stated he owned at least three guns, a Smith and Wesson in his bed, another gun under his bed and a rifle in the closet.
There was also testimony that an employee of the fiancé's had purchased 32 caliber bullets and that the fiancé's lawyer had said, "this puts the finger very close to you". - This circumstance begs the question; was the fiancé's Smith and Wesson a 32 caliber, and was that the gun that he first told authorities he entered the home with when he checked out the premises the evening of the 19th?
Later, during testimony at the trial, he changed his story and said he entered the home with a fire place poker, not mentioning the gun, yet no fire place poker was ever produced.
There was the testimony from a Deputy of a neighbor saying the victim's house was lit up like a Christmas tree between 2 and 3 a.m. the 20th of November, which was after the time the fiancé testified they had retired for the night and had left on only one light in the living room. This supports the argument that the victim and her fiancé were possibly involved in one of their major quarrels.
The vaginal swab showed no signs the victim had had sexual intercourse, plus forensics said there were no semen stains on the top or bottom sheet, pillowcase or nightgown. This implies the fiancé lied when he testified that the two had had sexual intercourse just before he left on the morning of the 20th because he also testified he practiced birth control by withdrawal. And it also reflects, that had there been a quarrel, there had not been any 'kissing and making up', so to speak.
The fiancé stated when he returned at noonish, after getting no response to his shouts and because he had no key, he entered the house through the torn screen (the torn screen that was a result of the burglary of the 18th) on the elevated sleeping porch, except when law enforcement had him reenact the maneuver, first he had trouble placing the ladder and then he had to rip the screen open even more to get in. Once again, the fiancé lied to law enforcement.
After the burglary on the 18th, footprints were found in the house on the hardwood floors, yet on the day of the murder, when supposedly the murderer and the fiancé entered through the ripped screen and it was storming outside, no footprints were left anywhere, just a blob of mud on the screened porch floor. This implied that no one prior to the fiancé's reenactment had entered that way on that day.
The bathing suit, a proven point of contention, was never produced. Implying it was destroyed or taken from the scene.
Why too, if the victim was going to marry this man in a month, did she not trust him with a key to her house? This says she wanted some control over the situation, maybe because he was too controlling, as jealous people tend to be. Or maybe she was unsure of the relationship.
There was also testimony that a friend said the victim confided in her that she was afraid to live with him, her fiancé.
Is it possible:
That the victim and her fiancé had a fierce argument between 2 and 3 a.m. November 20th because the victim, after meeting her ex, John, had called off the marriage thus throwing the jealous, possessive fiancé into a fit of rage that he was unable to work through. So, he waited until Joan was asleep, he murdered her while lying beside her with the gun he first said he had with him that evening, disfiguring her looks and her attributes, while not being in any hurry but losing his rage in the act of murder. He then took the house keys from her purse, left, came back around noon, used the keys to open the door, then called for help. This man was no dummy, he was very personable and an upstanding citizen in the community, but was he capable of such a heinous crime?
Had John told Joan he had shed his mother from his life forever and was committing to her, Joan, completely and could Joan have decided she wanted to go back to John and try again and so she told her fiancé it was over between them? Because it seems Joan was never sure about marrying Ted, that's why she never completely surrendered herself to him by allowing him access to her complete 'self', which would include a key to her home. Something, regarding this relationship between Joan and Ted, was not as it was being portrayed and Joan is not here to tell us what it was.
This man, Ted, had already experienced 4 unsuccessful marriages and went on to experience another unsuccessful marriage post Joan's murder.
The fiancé's name was Theodore Libby who was born in Sacramento, California December 1, 1919. He was drafted in 1941 and before he separated from the military he was arrested. However, the Lake county DA never pursued that lead, nor did he share it with the defense, so why Ted was arrested remains a mystery.
His first marriage was to Dorothy R. Morton, just after graduating from high school about 1939 but she was not in the picture by 1941 when Ted was drafted. His second marriage was to Gragia Maria Zoltola, or Grace, on May 25, 1947 in Guadalupe, Chihuahua, México. This marriage barely lasted a year. Next Ted married Beverly A. Williams January 9, 1949 in Monterey, California. This marriage ended in an annulment. In 1951 Ted was married for the fourth time. This marriage actually lasted a few years. On October 9, 1951 Ted married Louise M. Lygren in Carson City, Nevada. This marriage ended after Ted and Louise moved to Middletown in the 1960s. Joan Dole was supposed to be his fifth marriage on December 26th 1966, but there was a murder in the Mayacamas. So, Ted's 5th and last marriage was to Marjorie A. Lesner on Valentine's Day 1969 in Las Vegas, Nevada. This marriage ended officially in April of 1974. Marjorie, Ted's ex, is quoted in a book written by an ex-mayor of Calistoga of stating: "She believed Ted could be the Zodiac killer".
I think one could say Ted's pattern of failed marriages does not fit what a reasonable person would consider normal adult behavior. It seems that this type of behavior must fit the description of a certain social-behavior problem.
Could Ted have been a psychopath?
But wait before you decide, there's more.
A man described as 40 years old, medium height, dark hair and dressed in miss matched trousers and sport coat, ask Loran C. Brooks, operator of the Herrick Hotel in Middletown, on Thursday, November 17th, just 3 days before the murder, for directions to Joan Dole's home.
Another Angle
Who was this mystery man?
Seems suspicious that a stranger appeared in Middletown, a place where everybody knows everybody else, asking for directions to the murder victim's home, just days before she is murdered. Coincidence?
Lake County Sheriff's Office was never able to track down who this man was. Mr. Brooks testified at the trial about the incident. He said he told the stranger he could only provide general directions to her home but told him to go over to the State of California's Division of Forestry office, because that is where Joan worked. But the whole mystery went nowhere. No one who worked with Joan remembered anyone coming by to see her. None of her friends had heard anything about it and Joan never mentioned anything to Ted about having met this person that had been seeking directions to her home. This man just mysteriously appeared and then disappeared somewhere into the area leaving us to wonder.
Could it have been John Dole, her ex? One would think he would have approached Joan, not remained a mystery and Brooks would have noticed his limp. Same thing regarding the ship's Captain, I'm sure he would have approached Joan.
No, this man didn't want to see Joan, he just wanted to know where she lived.
Barbara Dole was one of the social elites in Chicago, indeed in all of Illinois and beyond. Everyone wanted to be invited to her social events and she knew how to play her role.
Barbara was born Barbara Ward Dunham, September 27, 1902 to Wirth Stewart Dunham and Mary Louise Dunham, in Wayne, DuPage County, Illinois. She had a younger sister, Jane W., who never married (1906-1994).
Barbara's husband John Sr., was the dutiful husband who sipped his imported cognac, smiled and was always politely bored with all the shenanigans going on around him. However, all of his successes spoke plenty loudly for him, leaving no doubt regarding his position in Chicago's elite society.
If the Doles were at one end of the social spectrum, the Chicago Crime Syndicate, or Mob, was at the other.
Al Capone carried just as much swagger during his time as any Dunham or Dole ever did, maybe more.
Family and loyalty carried the same weight, no matter which end of the spectrum you resided at. Except if you crossed the family at one end, you would probably get whacked, and I don't mean slapped, I mean you're dead.
The Mob depended on sociopaths and psychopaths to fill its ranks, to do the kind of work needed to keep the Mob in power. And in the poor neighborhoods of Chicago there were plenty of potential mobsters just waiting for a chance to prove they should be part of the-family.
One such poor family was named Leociandrella and in the 1920 census it showed they lived on Milton avenue in Chicago, Cook county, Illinois. The parents had both been born in Italy and had immigrated to the U. S. and settled in Chicago. Their children were Joseph Leociandrella; 15, Rosie Leociandrella; 13, both of these children had been born in Italy, Charley Leociandrella; 11, Tony Leociandrella; 9, Sam Leociandrella; 5, Rosalia Lesciandrella; 3, and Frank Lesciandrella; 1, were all born in Cook county, Illinois. Notice that even the children don't have the same spelling of their last name in the Census record.
Joseph, the oldest son, would marry Rose Podesta who was the daughter of Antonio and Cevile Podesta. Rose had a brother, John Anthony David Podesta, who on June 24, 1942 married a Greek girl named Mary Kokoris and from that union were born; Anthony "Tony" Podesta, who was born October 24, 1943 and John David Podesta, born January 8, 1949.
This made Joseph and Rose (Podesta) Lisciandrello the Podesta brother's aunt and uncle.
These two Podesta brothers, John and Tony, would go on and develop the "Podesta Group", a famous lobbying group in Chicago (now under federal investigation) and the younger, John, would become very involved in Democrat politics at the Presidential level.
Joseph Lisciandrello joined 'the-family'.
Rose (Podesta) Lisciandrello was also a cousin of Tony "Big Tuna" Accardo, at that time Chief of the Chicago Crime Syndicate. This relationship advanced husband Joseph's standing in the mob and it made him "boss" of the northside of Chicago. He was known as Joseph Al "Ruffy" Lisciandrello.
In all, 4 Lisciandrello brothers would become members of the-family; Joseph "Ruffy" Lisciandrello, Sam "Sperry" Lisciandrello, Frank "Hot Dog" Lisciandrello and Charley Lisciandrello.
Under his brother "Ruffy", Frank "Hot Dog" Lisciandrello would became the northside's "gambling boss".
Another family named Jameson lived at 4516 Keating avenue, Chicago, Cook county, Illinois. In 1940 the father had no job and nine children to feed. There had been eleven children but the oldest child, a son, joined the military and a daughter, Louise, died at 15 months in 1933. This was a typical poor family in Chicago. The children at home in 1940 ranged in age from 1 to 17.
The middle child, age 9, was a daughter named Margaret Ann Jameson who was born September 16, 1930. Somehow in her short life, her name had become Margaret Jameson Moore, then she met Frank "Hot Dog" Lisciandrello, (probably from working in one of his "joints") they were married and on March 16, 1948, she gave birth to her second child, Anthony "Tony" Lisciandrello. By then she was not yet 18 years old, was a mobster's spouse and a mother of two.
In 1959, Margaret Lisciandrello was arraigned in felony court with her husband, Frank "Hot Dog" Lisciandrello. Frank and Margaret had posed as a Mr. & Mrs. F. Noto, from Los Angeles, while checking into a Chicago hotel. They then, passed off their room key to Ralph Goldberg, whose plan was to rob a jewelry dealer in the room next door. Problem was, the cops were onto Ralph and they were waiting for him in the room when he broke in. Margaret, Frank and Ralph were all charged with "conspiracy to commit a felony". Shortly after this incident, Margaret took her children and fled to Los Angeles, California, never returning to Illinois.
In 1961, Frank started serving a one year jail sentence but was still facing charges on a whiskey hijacking incident.
Frank "Hot Dog" Lisciandrello, Jimmy "The Monk" Allegretti and Dave Falzone would eventually go to jail for 7 years on the illegal whiskey hijacking and conspiracy charge. The success of the charge was based in part on testimony from a rat, government informant, ex-mobster Gerald Covelli. (A $20,000 bounty was placed on Covelli's head and in June of 1967, Covelli died in Los Angeles the result of a car bomb.) Joseph "Ruffy" Lisciandrello would have joined the others in jail, but early on in the "whiskey" case "Ruffy" developed heart problems, became very ill, and died in March of 1964.
Margaret, as agreed, divorced "Hot Dog" and moved on with her life in California. But Margaret's life was not like the average American housewife's life, since age 14, her life had always been part of the-family and there was plenty of 'family' in southern California.
Shady Grove and the Mob
Lake County California was a vacation destination from about the mid-1880s on into the early 1960s. First were those attracted to Clear Lake and what it offered and later were those attracted to all the hot springs and other summer resorts around the county.
The 1930s, 40s and 50s saw Clear Lake draw thousands of summer vacationers, as did all the resorts in southern Lake county and elsewhere. Every summer there was a huge population explosion in the entire county.
Many south county destinations were famous in their time, like; Hoberg's, Forest Lake, Harbin Hot Springs, Loch Lomond, Anderson Springs, Whispering Pines, Pine Grove, Adams Springs, Gifford Springs, Siegler Springs, Howard Hot Springs, Salamina's and more. Others were less famous but still filled a need like El Cielito, Mirabel and Shady Grove Resort.
But by the late 1950s many people's ideas of where and how to spend their vacation time had changed, therefore, many Lake county resorts, that had little to offer their guests, were closing down or finding a new purpose. One of those who found a new purpose was Shady Grove Resort.
By 1963, Shady Grove was being advertised as a Clinical Summer Camp for Boys, ages 9 through 14, with behavior and adjustment problems. In 1964 it was being advertised as "Shady Grove Boys Ranch".
A paper written about the "Boys Ranch" dated January 20, 1966 described the Boys Ranch thusly: "Shady Grove Boys Ranch is an institution for emotionally disturbed boys ranging in age from six to nineteen, although most are in their early teens. The boys represent a variety of diagnostic categories, including brain damage, schizophrenia, and severe neurosis. A sizable minority are characterized by sociopathic behavior. The Ranch has a population of about twenty boys during its summer camp; seven boys are permanent winter residents."
It is important to take note that these would almost all be school age boys, and the school district they would be residing in was the Middletown Unified School District, so those seven "permanent winter residents", would be attending Middletown schools.
The clinical term for sociopath is: "Anti-Social Personality Disorder" or "APD".
From Physiology Today: "Someone with APD must have had a conduct disorder by 15 years old, and show at least four of these traits:
•         Doesn't sustain consistent work (or schoolwork)
•         Doesn't conform to social norms, including unlawful behavior, whether or not arrested
•         Disregards the truth; indicated by repeated lying, conning, using aliases, not paying debts
•         Impulsive or fails to plan ahead; moves around without a goal
•         Irritable and aggressive; e.g., fights or assaults
•         Recklessly disregards safety of self or others
•         Consistently irresponsible, as indicated by repeated failure to sustain consistent work behavior or honor financial obligations
•         Lacks remorse, and feels justified in having hurt, mistreated, or stolen from another
•         Doesn't sustain monogamy for more than one year"
Most of the boys at Shady Grove were referrals, referred there by professional reference.
The therapy program for the boys at Shady Grove required the boy's parents be included. Because the parents were required to be involved in the boy's therapy, each boy's parents would have to spend some time at Shady Grove Boys Ranch.
In 1966, Margaret and Frank's son Tony was sent to Shady Grove Boy's Ranch in Middletown, along with a male friend, named Robert Patterson who also went by the alias Robert Lane. The two boys were very 'tight', they were both "permanent winter residents", both supposedly 18 years old and they both attended  Middletown High School and played football.
The last day of school before Christmas break was Friday, December 16, 1966 with school scheduled to resume again on Monday, January 2, 1967. During this time, 'the boys' decided they were moving on to better things and leaving Middletown and school behind.
At the same time, a classmate of 'the boys', a young impressionable girl struggling with what life had handed her, who had been raised in a religious setting, had recently lost her mother and had been sent to live with an aunt and uncle. She was very unhappy. A young, unhappy girl dealing with these issues could probably be manipulated by a sociopathic, streetwise boy, rather easily and once she committed, he would be capable of behavior necessary to control her loyalty to him. Robert invited her to join them and she agreed and joined them on their journey. Now she was a run-away.
Seems though that the 'better-things' the boys sought were not all legal and by the first part of January 1967, Tony was being held in the Lake county jail on a burglary charge.
Then some months later, in March 1967, his partner Robert, along with the run-away girl, were both arrested on a drug charge in Santa Rosa and Robert was also wanted on a burglary charge in Lake county.
Sometime between, Tony's release from jail in Lake county and the drug bust in Santa Rosa in March of 1967, there was a trip by the trio to Los Angeles to see Tony's mom, Margaret, who Robert called "Aunt Peggy". (Peggy is a common nickname for Margaret) The transportation for the trip was provided by a local associate, Danny Reneker, who was later arrested with Robert on another burglary charge.
When Robert, Danny and the run-away girl decided to leave Los Angeles and travel back up north to Santa Rosa, Tony stayed in Los Angeles.
Fortunately, after the March event, the young run-away girl who was arrested at the same time as Robert, was spirited away from Robert by her attorney to a safer environment. But not before Robert shared some startling information with her that she has held secret for decades.
On April 14, 1967, Tony married Saundra K Weissman in Los Angeles, CA. Their first child, a daughter, was born December 3, 1967. Tony and Saundra had a second daughter together before divorcing on June 9, 1971, in Harris, Texas.
Tony's mom was now going by "Marguerite" and she has married Robert John Haney, a much older man who was born April 26, 1909, in Butte, Silver Bow county, Montana. There address was Tarzana, California near Mulholland Drive.
According to a newspaper account from February 1975, Marguerite A Haney & Robert J Haney, were involved in a Trustee sale on the Court House steps in Los Angeles county, CA.
Some months later, on November 15, 1975, Marguerite's ex and Tony's father, "Hot Dog", died. He was 57 years old, Marguerite was 45.
After that, Marguerite and Robert J. Haney left Los Angeles and moved to Las Vegas, Nevada.
Then on May 3, 1985 in Clark county Nevada, Tony got married for the second time, his new bride's name was Barbara Lynn Dunn and at the time both Tony and Barbara were residents of Los Angeles.
On September 24, 1997, Robert John Haney and Marguerite Ann Haney went their separate ways and got divorced. Marguerite had just turned 67.
Then on June 13, 1998, tragedy struck the Lisciandrello family. Tony, Marguerite's only son, was struck and killed by a drunk driver while he was riding his bicycle in Las Vegas. His legal residence was still Los Angeles, California, so one could surmise Tony was visiting his mother in Las Vegas at the time. Tony was just 50 years old.
The last confirmed evidence of Marguerite Haney is from a September 9, 2002 newspaper article but an Ancestory.com page says she passed in 2016, although no other source confirms that fact.
Marguerite's ex, Robert J. Haney, died in Washington State, May 20, 2002 but his official address was still Las Vegas, NV. He was 93 years old.
There is no information regarding Betty Lisciandrello, Tony's sister, other than Marguerite claimed in the 2002 newspaper article to have 7 grandchildren, 2 of those 7 we know were from Tony's first marriage.
But back to Shady Grove, 'the boys' and the run-away girl. It was during the time 'the boys', Tony and Robert, were living in Middletown, at the Shady Grove Boys Ranch, that our murder victim, the attractive 35-year-old divorcee, was murdered in her home while asleep in bed.
At some point after leaving Middletown and before the drug bust in March 1967, Robert felt the need to threaten this young run-away girl telling her if she doesn't be good and do what he tells her to do, he will do to her what he did to Joan Dole!
Was he being braggadocios to intimidate or manipulate her? Probably, but why make reference to that particular murder? And just what did he know about the murder and how would he know what he knew?
Sometime ago, in early 2018, the run-away girl reached out to share this information she has carried around since 1966/67.
When she told her story, that included Robert's threat, she said after the threat she asked Robert about the murder and he said it was a "hit", which is mobster lingo for a requested, paid for, murder. He also told her it was requested by a family member and that's why he was in Middletown.
A 'hit' requested by a 'family' member! Which family?
Anyway, why would he, Robert, say those things if they weren't familiar words? If a person had no knowledge of such things they wouldn't naturally come easily flowing out of one's mouth. Was making reference to a local murder done in a particular way and sharing why it happened and who wanted it done just a coincidence?
Frank Lisciandrello, Tony's father, was a "boss" in the Chicago Crime Syndicate or Mob. Tony's mother, Margaret was a 'Mob moll'. John Dole Jr. and all his family were from the same city where this mob operated, Chicago. So, there were obviously mob connections involved in this scenario and that would be; Margaret, Frank and Tony. Plus there is relativity; all involved families coming from the same city, all involved families had power, money and contacts, these families were all linked to this case in Middletown. Can this just too be one huge coincidence? There are several lines that can be drawn from Chicago and Los Angeles all to Middletown, Anderson Springs and Foard Road.
Rigor and Red Wine
So now I think it's time that we must ask ourselves a few questions and recognize a few facts.
Like:
What time did Joan die?
Rigor is slowed down or sped up by ambient temperature. It's storming, it's November and based on my own historical experience living in this area, I'm saying it was probably around 55-60 degrees in the house by early morning. Not covered, this would slow down rigor. Covered would speed up rigor. She was not covered until some incompetent Deputy covered her, foiling the equation. The mortician stated Joan's body was in "full rigor" by 2:30 p.m. So, if it took 12 hours to reach that state then the earliest she would have died would be 2:30 a.m. Rigor generally starts 2 to 3 hours after death and should be full rigor in no more than 12 hours. The first Deputy on scene covered the body and as described must have moved her arms and her leg and he did this roughly around 12:30-1:00 p.m.
The pathologist said her dinner was mostly digested when she died and that would take 4 to 6 hours, 8 hours at the most. Based on Libby's testimony she probably finished eating around 12:30 a.m., 4 hours later would be 4:30 a.m., 6 hours later would be 6:30 a.m., 8 hours later would be 8:30 a.m.
So far, based on this evidence, she could not have died at 2:30 a.m., the earliest she could have died would have been between 4:30 a.m. and 6:30 a.m. even as late as 8:30 a.m. although the pathologist said she died no later than 8 a.m. If she died at 4:30 a.m. and rigor started 2 to 3 hours later at 7:30 a.m. we could assume by the time the Deputy arrived, 5 or 6 hours after rigor set in, moving her arms and leg to cover her may have been very difficult since the body had been in rigor for that long of a period.
The toxicologist testified that Joan's ethyl alcohol level was .02 percent at the time of her death, however, Libby could not say for sure how much wine she had drank or when the last drink was taken but he did testify they had their first glass of wine about 8:30 that evening and he thought Joan had consumed 5 or 6 glasses. The toxicologist was asked: If Joan drank 5 glasses of wine between 8:30 and midnight her alcohol level would reach .02 at what time? He responded, 7 a.m.
Based on all we have learned it points toward the real likelihood  that Joan was murdered between 6 and 8 a.m. and  that's after the time Libby said he had left her home.
The power center of the Mob in California, at that time, was the Los Angeles and San Diego areas, right next door to Las Vegas, Nevada, a thriving hub of Mafia activity ever since the arrival of Benjamin "Bugsy" Siegel in the 1940s.
How did a mobster's son from that area, the Mob power center in southern California, wind up in the tiny little town of Middletown, way up in northern California at least 400 miles from home? Surly there were therapy centers closer to home? There must have been a reason.
And if Marguerite had indeed sent Tony to the Shady Grove Boys Ranch, because he was troubled and in need of therapy, why didn't she send him back when he and Robert came home? Instead in a few months Tony was getting married.
Who came to the Shady Grove Boys Ranch, as parents of Tony and Robert, as required?
Why did "the boys" leave the Shady Grove Boys Ranch and  Middletown shortly after the murder?
Why did Robert call Tony's mom "Aunt Peggy"? Was it because they were all in the-family?
Who was the mystery man in mismatched trousers and sport coat, who inquired at the Herrick Hotel about directions to Joan Dole's home, just three days prior to the murder? And why when he was told where he could contact her, he did not?
Why was Joan shot in the manner in which she was shot and left on display, as she was?
Why would Robert be familiar with Joan's murder?
Birds of a feather – Margaret Jameson Moore married a Chicago Mob Boss, Frank "Hot Dog" Lisciandrello, who had ties all the way to the top Mafia man Tony "Big Tuna" Accardo. Together they had a son Tony. When Tony was 10 years old his mother, 28, was charged with a felony charge of conspiracy, together, they fled to Los Angeles where there was more family. Being part of the-family Tony and Margaret are used to being around crime and criminals, because that is what the-family is and does. Tony and Robert confirm their connection with the criminal-element of the-family through their own actions, after they leave Middletown, they immediately begin engaging in criminal activity. Therefore, one can assume that not only Tony is part of the-family but so too is Robert part of the-family and more than likely Robert's biological family is part of the-family too. It is also safe to assume Robert John Haney is a family-member as well.
So, is it just one whopping coincidence that two Chicago Mob associated boys, from southern CA, a hot bed of mob related criminal activity, 'get sent' to a boy's ranch in Middletown for emotionally disturbed boys? And that the sociopathic criminal parents of these boys are so concerned about their boy's behavior problems that they send them 400 miles away for therapy and that these 'boys' happen to know of and reference Joan's murder? 
Hardly.
Ted Libby may have been a sociopath, but was he a murderer? Probably not.
David Wilson was a burglar and maybe some other unsavory things, but he was not a murderer either.
Could it be:
Joan Dole's murder was a Mob hit, requested and paid for by a  member of the Dole family of Chicago?
That the 'hitman' had surveilled Joan and Ted for two days and  had learned their pattern of behavior, one of those being that Ted always left Joan's bed very early every morning after he spent the night.
Ted in fact testified during the Wilson's trial that he always left Joan's home very early in the morning so the neighbors would not know how long he stayed with Joan. He even stated "he would set two alarm clocks", one for 4:15 a.m. and one for 6:00 a.m. to be sure and get up and leave.
After learning this pattern of behavior, the 'hitman' had hid out nearby or in Joan's home, which had a basement, knowing Ted would be leaving early. He waited until Ted left Sunday morning, then snuck into her bedroom and murdered Joan Ann Dole?
That the 'hitman' did the job as he was directed to do and that was to leave a particular message behind for all to see? (That message he left had to have been dreamt up by a hate filled mind.)
It was not uncommon, when the mob did a special "hit", that there was a message involved. If someone who was murdered was shot in the eye, that tells others, we're watching you too. If someone was shot in the mouth, it was because they were a rat, they talked too much. A woman shot in her breasts and then in between them after being shot in the head twice, then left on display, the message had to be  spiteful to the nth degree.
"The boys" were sent to Middletown to the Boys Ranch as cover. The therapy treatment for the boys required family members to be involved. If a 'hitman' had just showed up in Middletown, stayed at the Herrick Hotel why he surveilled his intended target and was seen around town, Mr. Brooks and others would spot that unfamiliar person and question their purpose for being in Middletown. But if that same person stayed at the Boys Ranch, who in Middletown or the Boys Ranch would suspect something was wrong? Nobody, because after all, he obviously had a reason for being there, 'the boys'. I believe, 'the boys' were just low level 'family' criminals that were just doing a job they got paid to do. They were aware of why they were there but they were not involved with the "hit".
Tellingly, very soon after the "hit", 'the boys' just picked up and left Middletown and carried on their criminal activity in new virgin territory. Polluting others along the way.
The "hit" was perpetrated by the mystery-man, the 40-year-old man, medium height, dark hair dressed in the mismatched sport coat and trousers, asking for directions Thursday before the murder? Brooks sent him to where Joan worked and he waited there outside, then followed her, finally following her home? Now he would know where she lived. That was Thursday November 17th.
On October 16, 1940, 31-year-old draftee Robert John Haney was described as: Weight: 175, Complexion: Light, Eye Color: Blue, Hair Color: Black, Height: 5' 11"
Epilogue
After Joan's murder, John moved on with his life, staying in California as he had vowed. He married a much younger woman and in 1971, they had a daughter who became famous in her own right. Later in life, John's polio syndrome caused him much discomfort. He passed away January 28, 2015, while living in southern California, near San Diego. John's mother, Barbara, died in December 1969 at age 67, never meeting her granddaughter. John's wife survives to this day.
The information regarding the Podesta's and their relationship to the Chicago Crime Syndicate, is accurate and can be found on-line.
Shady Grove Boys Ranch was real, and there's strong evidence that 'the boys' were there. Shady Grove still exists, but not as a boy's ranch.
Many who attended "Middletown High School", in 1966/67, interacted with 'the boys' as 'the boys' really did attend school and play football. There is a picture of Tony in the 1967 high school year book.
Robert Patterson was sentenced to 90 days in the Sonoma County Jail and two years probation on May 1, 1967 for burglary. I have no further information on him, however, the young girl who ran off with the boys is alive, safe and has family.
The "fiancé" in the story died May 1, 1998. His 5th, and last, ex-wife died December 13, 2016. She was really quoted in the book saying she thought her ex was the Zodiac Killer.
The "defendant" lived and died in the Napa Valley. He passed February 14, 2010.
The defense's criminologist was Dr. Paul Leland Kirk. He worked as a professor at the University of California, Berkeley (UCB), for forty-three years, making advances to the university's program and conducting important research in the field. Kirk also wrote the groundbreaking textbook Crime Investigation. In addition, he consulted on many criminal cases, including the well-known murder trial of Sam Sheppard.
The St. Helena Star reported the following: "Dr. Kirk was emphatic in his testimony that Mrs. Dole's body had been moved several times between the five shots." This statement was born out by his description of the "awkward, uncomfortable and unnatural" position of the body. One or both of her legs had been moved, Dr. Kirk said, and her head. He said that the arms would have been in the way of some of the firing line.
The Lake county District Attorney, who prosecuted the murder case, had just lost his only son to vicious spree killers in August of 1967, near Ukiah. (Another murder in the Mayacamas)
This case, regarding Joan's murder, was closed by the County District Attorney. All county court records and evidence have disappeared. Some say evidence wound up in personal collections of law enforcement officials, just as did evidence from the "white hooded murders of 1890".
Fortunately, the trial transcripts belong to the Court Recorder, who saved them and surrendered them to my friend, Sandra  Hoberg Fox, who now possesses them, as well as, interviews etc. that were provided to the defense. Sandra is working on her own book which will disclose all the facts as she sees fit. Sandra is the foremost authority on this particular homicide and has interviewed people who were part of this story but are no longer with us.
Without the information that the Run-away provided, in early 2018, no one would have ever known about 'the boys', and about what an interesting story would unfold as we started digging into who they were. Until then, it was suspected that it was either the defendant, or the fiancé, who committed the murder. Now, this murder may have been more than a story about a burglary gone wrong, or a lover's quarrel, it may have been about money, power, control and image. Powerful stuff.
We may never know for sure.
Addendum
Since the first edition was published we have attained updated information regarding Robert Patterson.
The following is a recap with new information within.
Robert Patterson still remains very much an unknown. We know he was tall and his football team-mates at Middletown High School (MHS) called him "Stretch".
We know that he and Tony arrived together at MHS and both are suspected of residing at the Shady Grove Boys Ranch and, that other than football, they pretty much kept to themselves. We suspect they left MHS and the Boys Ranch by the end of December, probably during Christmas break, as in early January Tony was in the Lake county jail.
There is a part of the episode regarding Patterson and the run-away that didn't make the "short story", first edition, and that is this; the run-away girl said that Patterson was a heroine user and that while in Los Angeles, Robert was working as a male prostitute and one evening he came back to their room and he was all bloody. He said he had cut the throat of a midwestern business man and dumped his body on Mulholland drive. He had the man's wallet in his possession riffling through it looking for money.
Therefore, in March of 1967, after the drug bust, the run-away offered up the information about the claimed murder in L.A. by Patterson, her charges disappeared and she was sent north.
Now this is where the story begins to fade away.
It was reported in the newspaper that Patterson was not only facing the marijuana charge but was wanted for burglary in two counties and for stealing a car that was later found in Lake county stripped down.
And it seems he would also be answering questions about a murder in L.A.
The following is just a recap to help with the timeline.
The marijuana bust that got the run-away and Patterson arrested took place March 17, 1967.
Later, it was further reported, during the marijuana hearing on April 18, 1967, that the "Assistant District Attorney John W. Hawkes, ask for dismissal of charges "in the interest of justice" on grounds young Patterson had pleaded guilty to a burglary charge last week and faces a state prison sentence on that charge."
After my requesting any and all information from both law enforcement agencies and county court systems in Lake and Sonoma counties, pertaining to Robert Paxton, I received two documents from Sonoma County Courts.
One is a complaint filed against Daniel Reneker and Robert Lane aka Robert Patterson for the burglary of Harold R. Gantner's home at 4050 Alta Vista, Santa Rosa filed April 3, 1967. It has a hand written note by Robert Patterson's name stating "True name".
The other document is a Sonoma County Superior Court Order dated May 1, 1967 ordering the defendant, Robert Patterson, to serve 2 (two) years-probation for the 459 violation (burglary) and as a condition of probation he was also to serve ninety days in the Sonoma County Jail, credit granted for time served.
The following is new information.
I contacted the Sonoma county probation department to find out if probation was served successfully. They had no records, just his name was in their files. Hmm.
We next tried the Lake county school system. No records, until we went straight to MHS and inquired and got an answer, yes, we have all old student files.
The information contained in school files is protected by law restricting public access to only certain information, such as; name, date of birth, where born and where they attended school before, but we are desperate for anything other than Robert Patterson or Stretch.
Turns out, his file is missing!
The Principal says there is only a hand written reference to Patterson in Tony's file. He is concerned because we know for a fact Patterson was a student at MHS and he said that it would take someone with a lot of power or a court order to purge a file and that had obviously happened.
This was very disappointing.
There are only a few bread crumbs pointing toward Patterson existence, although we are certain he did exist, but what happened to him for sure?
Evidence, or lack thereof, is starting to point toward the direction that Patterson was made to disappear on purpose.
Recently I received from Sonoma Courts a document, dated March 26, 1982, 15 years after the fact, requesting in the interest of justice that all charges against Robert Patterson be dismissed.
What? None of this makes any sense.
First, Patterson is arrested on a marijuana charge along with the run-away. The run-away offers up information, her charges are dropped. Next, during a court appearance on the marijuana charge, those charges against Patterson are dropped in the interest of justice as Patterson  pleaded guilty to a burglary and is going to state prison. But he doesn't go to state prison he gets 2 years-probation and 90 days in county jail. But there is no record of him serving probation. Then 15 years after the fact the charges against Patterson are requested to be dismissed by Sonoma County Assistant District Attorney in the furtherance of justice.
So maybe this is true: The run-away girl provided that her attorney had told her that Patterson went to San Quentin state prison and would die there while incarcerated.
I never have believed Patterson to be the responsible party in a murder. Involved in some manner, yes, but not the actual hit-man. A scum bag, an abuser, an addict, a criminal, yes, but not yet an actual killer. And if that was so, then Patterson could have identified the actual murderer he worked with in L.A., in a plea deal, and then had been placed in witness protection and incarcerated, the court then ordering his records expunged.
Or if he actually was responsible for the murder in L.A. and it was a-hit, he could have given-up the name of who hired him.
If either one of these last two scenarios  is indeed a fact, we will never find Robert Patterson and never know for sure who murdered Joan.
But here is the final twist. Joan is murdered in 1966. All of this regarding Robert Patterson comes down in the early part of 1967. The murder trial starts in April 1968. The District Attorney makes a somewhat feeble attempt to convict Wilson, never pursues the likely suspect, the fiancé and closes the case after the acquittal.
What if the DA, in the process of the trial, was informed that the case had been solved, that neither the defendant or the fiancé was guilty but nothing could be pursued or divulged due to the witness protection system and the deal that had been struck with Robert Patterson? 
Documents
<![if !vml]>
<![endif]>
June 8, 1963
<![if !vml]>
<![endif]>
May 17, 1964
<![if !vml]>
<![endif]>
Anthony "Tony" Lisciandrello
<![if !vml]>
<![endif]>
1967 Cinnabar Year Book
<![if !vml]>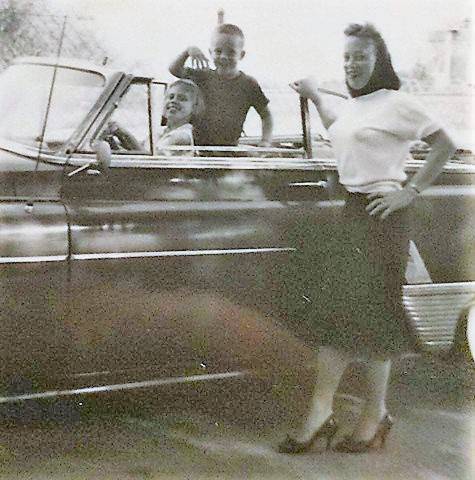 <![endif]>
Margaret, Tony & Betty Lisciandrello
<![if !vml]>
<![endif]>
<![if !vml]>
<![endif]>
Frank "Hot Dog" Lisciandrello
<![if !vml]>
<![endif]>
March 2, 1964
<![if !vml]>
<![endif]>
Associated Press June 19, 1967
MORE DOCUMENTS HERE
Credits
SOURCES:
Sandra Fox
Run-away Girl
Sylvia Wink
LeAnn Schnitzius
Darrel Schnitzius
Lena (Wink) Hardester
Stephen Birmingham
The Towers Of Love
Middletown High School
1967 Cinnabar Year Book
Santa Rosa Press Democrat
St. Helena Star
Sonoma County Superior Court
World Wide Web
Newspapers.com
Ancestory.com
Wikipedia
Physicology Today